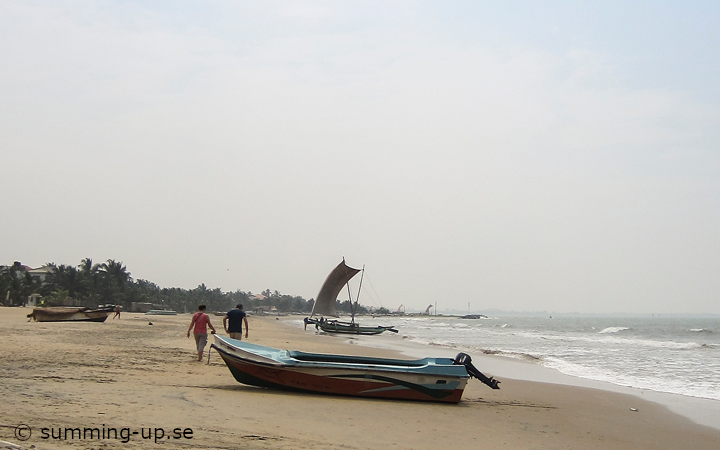 After a long and tiring flight, we finally landed in Colombo, Sri Lanka. From snow and freezing temperatures to the sun, warmth and adventure in a "new" country.
There were not a lot of sleep on the plane, and when we landed it was early morning. It's just to bite the bullet and stay awake.
From the airport, we quickly got to the hotel by taxi. Luckily we got the room right away even though the check in time was at 14.00. They even made breakfast for us. Super friendly and helpful staff at the Le Grande Hotel in Negombo.
The beach that goes in stages with breakwater made by boulders in between is long. We have walked back and forth for a few hours without coming to the end, in both directions. Sunbathers and fishermen share the space with occasional beach vendors.