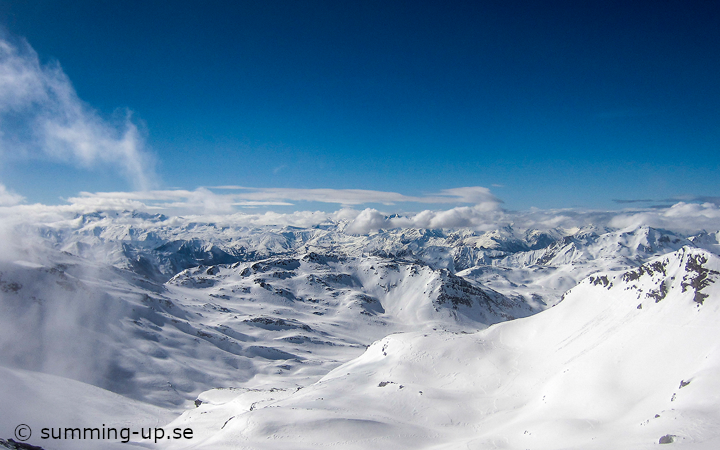 The week in Val Thorens offered everything from snowstorms, fog, biting wind to quite amazing beautiful clear days with bright sunshine. This picture was taken at the top of the Cime de Caron, the second highest ski slope in the Les Trois Vallées in which Val Thorens is located.
The top of the Cime de Caron offers a dazzling panorama view of the Alps, including Mont Blanc. The alp is that high that you sometimes find yourself standing in the middle of a passing cloude.
Veckan i Val Thorens bjöd på allt från snöstorm, dimma, snålblåst till helt fantastiskt härligt klart väder med strålande solsken. Den här bilden är tagen högst upp på Cime de Caron, den näst högsta skidnedfarten i Les Trois Vallées där Val Thorens ligger.
Toppen på Cime de Caron bjuder på en bländande milsvid utsikt över alptoppar, bland annat Mont Blanc. Det är så högt upp så rätt vad det är så står man mitt i ett passerande moln.