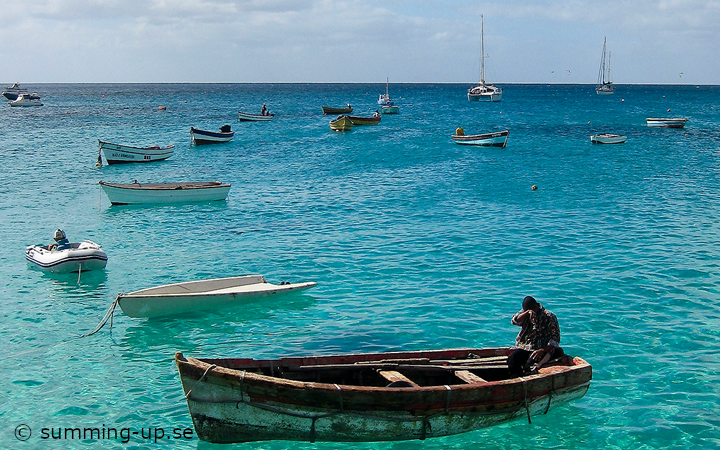 Cape Verde is a jewel as when I was there (2011) not really had become too touristy. The water was wonderfully clear and beautiful, the beaches clean, the pace a bit slow and the food very good.
The city Santa Maria (Sal) is not big but pleasant with low buildings, a square, little shops and restaurants.
During the holiday week, I was struck again and again by how happy and harmonious all native children seemed to be. I barely heard someone crying, yelling or whining. Instead they played in large groups, all without bought toys or other things. Laughed and invented different games while all adults seemed to help each other to keep track.